How to Have Fun in Chat Rooms (3-Step Guide)
How to Have Fun in Chat Rooms (3-Step Guide)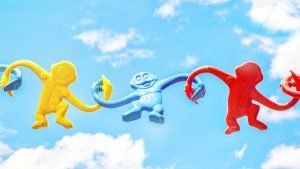 If you're new to chatting online you might feel a little worried about how it is going to go. However, if you just sit back and relax, you can actually have a great time! Most people are chatting online in order to have fun, so they are just like you. Here are some concrete ways to have fun online.
---
1. Share Media
When you share pictures of yourself, people get to know you even better. They can see what you look like and get a better idea of how you are as a person. When you share videos and music with people, they can get a good idea of what you are all about. They can figure out what types of music you like and what movies and TV shows are your favorite. They may even share their own media too, and you can learn a lot about them that way!
---
2. Try Audio or Video Chat
If you really want to connect with people and have a good time, you may want to join a chat room that has audio or video chat. When you can hear someone's voice you can hear the intonation and get what they really mean. When someone does a video chat with you that is even better. You can see their full body language and find out how they interact with you. It's a great way to get to know someone and find out what they might be like if you were to hang out in person.
---
3. Relax and Have a Good Time
If you really want to have fun, you need to relax and just let the conversation flow. Avoid conflict by letting mods and admins take care of people who are mean, and don't get involved in arguments or feed the trolls. If you can do that, you'll be able to truly have fun and make friends in a chat room!
---
About The Author. — Chatshort is an expert in communication and contributor to Joingy, a chat app to meet strangers. Visit their Official Blog for guides on similar chat topics.